Water Mitigation for a Storm-Damaged Roof in Santa Clarita
12/20/2022 (Permalink)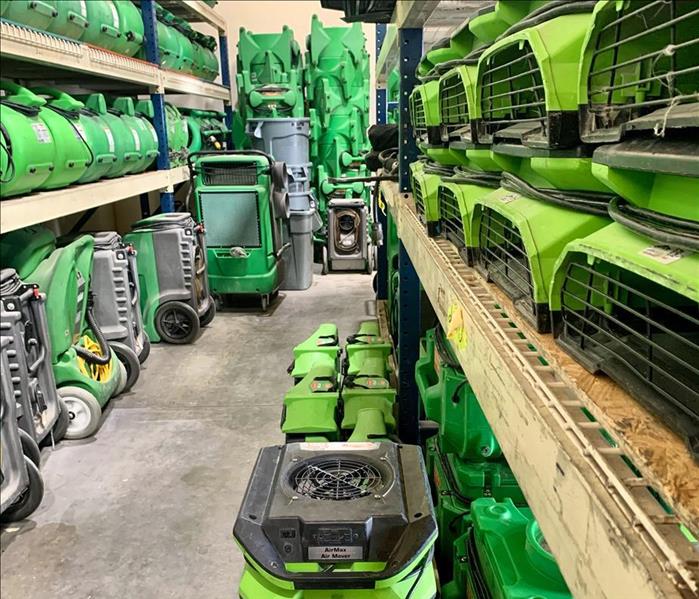 SERVPRO storm damage restoration team is top-notch. We are ready at a moment's notice to help you. Call now!
Santa Clarita Residents Need SERVPRO for Water Mitigation Services
Did you know that a leaking rooftop is one of the most common reasons homes suffer from water damage? While various causes can bring on this problem, storm damage is a top culprit for a roof leak. Once such a breach occurs, water can find its way into your home and bring a wealth of interior damage. SERVPRO features water mitigation experts to address your storm damage to save time and money overall on your restoration. All property owners have to do is call us 24/7!
Water mitigation and storm damage help
If you have damage from a recent storm, you need someone to help with water mitigation in Santa Clarita. If you have a home without an attic, the leak may already be seeping into your interior and onto your furnishings and belongings. With a plaster ceiling, it could start to bubble up and expand. For a painted ceiling, you will notice it turning to a darker color. SERVPRO wants you to know that these signs of water damage call for professional intervention to keep the leak from spreading to your walls or getting into areas where it can cause further degradation.
By calling SERVPRO for water mitigation, you can salvage as much as possible. The faster we act, we can keep water from:
Soaking into your wood flooring
Saturating your carpets to the padding or subfloor below
Breaking down your drywall or warping paneling
Damaging your furniture and other possessions
Remember that it only takes 48 hours for mildew and mold to develop after water saturation. Without proper mitigation efforts and cleanup, issues can spread into other areas of your home. SERVPRO assesses the damage, pinpoints the cause, and begins water removal services and drying in tandem to achieve our goals. You can trust our skilled technicians to scout for hidden moisture pockets and ensure you have a dry, clean interior once we are finished with the project.
Call our IICRC-certified team at SERVPRO of Santa Clarita Valley at (661) 296-4600. We are available for 24/7 emergency service and dependable water mitigation help.